There's nothing better than a good old 'whodunnit' murder mystery to get you out of a reading slump and hooked onto a book that you read late into the night. I recently read One of Us Is Lying, by Karen M. McManus and it made me remember how much I love murder mysteries... I can't be the only one so here's a list of my favourites from over the years.
Be warned, all of these books will keep you up late at night reading frantically to find out who did it...
This was recommended to me by
Lara at Another Teen Reader
(who had her own version of this post
here
). She describes it to me as "the breakfast club with murder" and I could not say no to that. In fact, I also can't think of a better way to describe it.
When five students end up in detention and one of them dies, the other four are immediately under suspicion. It's told from the point of view of the four remaining students who made it out of detention alive, but is one of them lying? Mwhahaha... You'll just have to read it!
It was the first sentence of The Sacred Lies of Minnow Bly that completely hooked me.
"I am a blood-soaked girl."
If that isn't enough to make you want to read this then let me tell you a little bit about Minnow Bly... She's currently in juvie, was part of a cult and has no hands. I know... Crazy! And that's just the start of it. Plus you'll love the beautiful writing that somehow works perfectly with the horror in this book.
"Anger is a kind of murder you commit in your heart." If this is true, I'm a daily murderer. My heart is more full of blood than I ever imagined."
One of my favourite YA murder mysteries of all time! And the twist at the end.... ohmygosh... so good! (But you'll have to read it to find out that part).
Dangerous Girls is about a group of friends who are together during spring break when one of them is brutally murdered. It switches back and forth between before and after the murder of Anna's best friend as Anna fights to prove her innocence. I don't think I put this book down once.... I had to keep reading, I had to know what happened!
If you've read this then read Dangerous Boys, it'll hook you in just as much as Dangerous Girls.
The setting of Cruel Summer is similar(ish) to that of Dangerous Girls (summer, sea, high school friends), but it's completely different and James Dawson added his own twist to things. Of the five (I think there were five?) narrators, my favourite was definitely Ryan whose chapters were written like a tv series and spiced things up just a little bit more.
Cruel Summer was almost light and funny at some points (I know, how?) so if you're not normally a fan of murder mysteries then this is definitely a good one to slowly ease you into things. It's a murder mystery set in the summer, it can't be that bad....
You've probably already heard of this, but it deserves a mention anyway.
Any book by Gillian Flynn is probably going to give you that murder mystery vibe (and I would highly recommend all of her books). Her books are dark and seriously twisted and Gone Girl is no exception... I don't often branch out of YA, but I'm glad that I did for this.
And if you're in a reading slump this one has a movie, so you don't even have to pick up a book to experience this masterpiece. (Although I would highly recommend it... it might even be that magical book that gets you out of a slump).
Honourable Mentions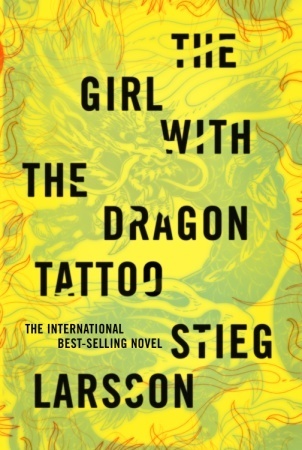 Do you like murder mysteries? Which ones on this list have you read and which ones have you read that aren't on this list? Give me your recommendations, I need more late nights trying to find out who did it.